How to Ship Vaccines
November 29, 2022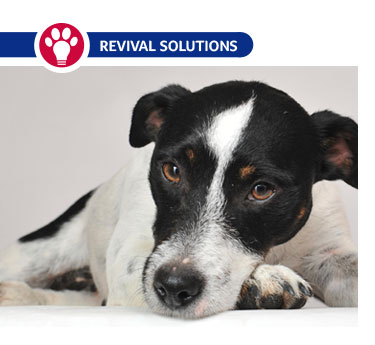 How to Ship Vaccines
Last updated: August 2, 2016
A big frustration for pet owners and breeders is ensuring that their vaccines are shipped safely. The situation is complicated further when vaccines arrive in everything from a padded envelope to a Styrofoam cooler. What is the best way and how do we know when we have a problem shipment?
Most vaccines for companion animals are modified live viruses. These are very stable in the powder or cake form, but both temperature extremes will shorten the shelf life of the vaccine. The trick is to ship them and have them arrive cool – not frozen. In the winter, keeping them from freezing is tough, and cooling them in the heat of the summer is difficult at best.
Tips to Ensure Your Modified Live Vaccines Arrive Alive
     
Ship vaccines on Monday, Tuesday or Wednesday, not at the end of the week.

     

Avoid shipping vaccines on Thursday or Friday, unless it is shipped overnight to your door.

     

Add one ice pack if it's under 80° F with two-day shipping or less. If it's over 80° F, add two ice packs, and if it's over 100° F, overnight shipping is the best.

     

Ground shipping? Good luck! You cannot reliably ground ship vaccines in the winter or summer.

     

10 dose vials of liquid are the least stable, so be generous with the shipping and ice.

     

Dry ice cannot be used since it will freeze the vaccines early in shipping. It's great for frozen food, but we don't ever want vaccines to freeze.

     

Have UPS or FedEx drop off the vaccines in the same place every time, and talk to them about your preference. Maybe you have a refrigerator inside the garage door, or a cooler spot on the porch that always stays out of the sun. They do their best to accommodate you if it does not take extra time.
Vaccine Storage
     
Refrigerate them as soon as possible. On 100° F days, you should watch for the vaccines. A perfect shipment of vaccines can be destroyed after sitting on the front porch for a few hours.

     

It's ideal if the ice pack is melted when it arrives – we don't want the vaccine to freeze.

     

Freeze-dried vaccines are stable to 78° F, so if they are cool to the touch when they arrive, they are good.
Maximize the Efficacy of Your Vaccine
     
Once you mix a vaccine, use it as soon as possible. Even 30 minutes after it is mixed, the number of live vaccine viruses in the vial has decreased.

     

Take out just the vaccine to be mixed and return the tray to the refrigerator. Manufacturers are more concerned about the vaccine getting warm repeatedly than getting a little warm in shipment once.

     

Place a re-frozen ice pack from shipment in the bottom of a tray with a towel over it. Set the mixed vaccine on the towel to maintain the constant cool temperature. I prefer a tote with compartments to put everything you need, including a place to put used syringes and vials.
We protect our animals' lives with the vaccines that prevent disease, so we need the modified live vaccines to arrive safely. If you take time to prepare for the shipment and help the shipping company understand your temperatures and schedules, you can be sure your animals get the insurance they need against disease.
Not sure which vaccines you need for your pet? Use the Revival Vaccine Finder to help choose the right vaccines for your dog or cat. If you need additional help, call us at 800.786.4751.
-Dr. Bramlage
Donald Bramlage, Doctor of Veterinary Medicine, Former Director of Veterinary Services at Revival Animal Health
Donald Bramlage, Doctor of Veterinary Medicine, practiced veterinary medicine for 30+ years and is known for his work in managing parvovirus. He received his Doctor of Veterinary Medicine from Kansas State University in 1985. He served as Revival's Director of Veterinary Services from 2011 until his retirement in 2019.
Watch How Our Warehouse Handles and Packages Your Vaccines
Watch the video below and see how we store and package vaccines, including why we place the ice pack on top.