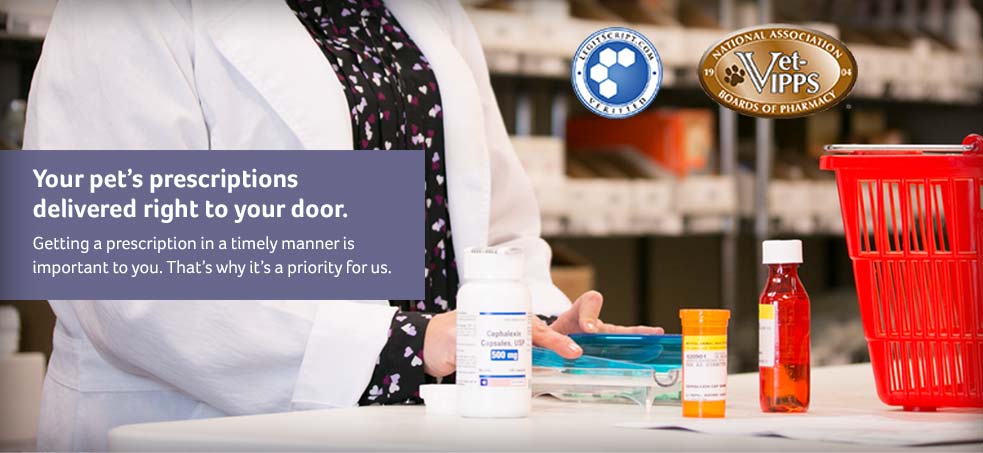 Holiday Travel and Your Pet's Medication
By: JULIE, R.Ph.
Pharmacist in Charge
All of the hustle and bustle that comes with the holiday season can affect your pets schedule whether they are traveling with you or staying in the care of a kennel or pet sitter. The dosing schedule for medications can be easily interrupted during these times and it is important to know what to do if a dose is missed. Each medication has different recommendations so before you leave, check with your pharmacist or veterinarian on each medication so you have a record of what to do.
If your pet is staying in the care of a kennel or pet sitter, leave notes with directions and the dosing schedule. Also, don't forget to give your pet sitter the contact information for your vet. It's a busy time of year, so it's a good idea for anyone who will be dosing the medication to give themselves reminders by using cell phone alarms, pop-up computer calendar reminders, or a simple post it note.
If your pet is coming along for the ride, have a vaccine record and a health certificate from your veterinarian (a paper signed by your vet that says your pet is ok to travel with no infectious diseases). Before adding any medications for traveling, make sure to check with your vet or pharmacist about possible interactions with current medications or disease states. In addition, the pet should wear an up-to-date identification tag and be microchipped. And don't forget to pack a collar, leash, harness, crate, food, water, bed, blankets and a first aid kit.
With a little planning and organization you can keep your pet's medication schedule on track and keep him healthy during your holiday travels.
HOW TO ORDER PRESCRIPTIONS
At Revival, we are committed to making the process of getting your pet's prescription easy, quick, and painless! Choose one of the four options below:
Have Revival Contact Your Vet
"For dogs that are licking and chewing their feet, give baths with an allergy shampoo twice a week for two weeks, then once a week."